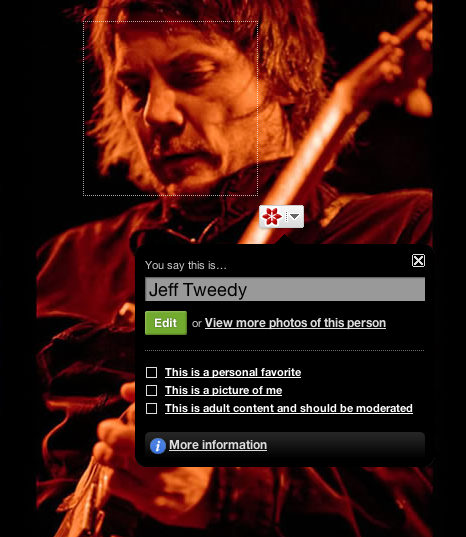 I first learned of Polar Rose when I heard Scott Rafer pimp them at an Under The Radar conference that Compete sponsored back in June.
Polar Rose has a Firefox plugin that detects people in photos and uses ~crowdsourcing~ to tag and organize those faces. I've had their plugin installed since June but it's been incredibly buggy and so it's results were very inconsistent.
Yesterday they released a new version. This thing actually works now and so far it's been impressive.
Once you install the plugin you'll start to see a little flower icon underneath faces in photos. If the icon is orange that means this face was not recognized so go ahead and tag it if you know who it is. If it recognizes the person in the photo the flower will be red and you can click on it to learn the person's name.
Facial recognition technology suffers from the same problems most recommender systems have, access to large enough data sets for these systems to actually "learn". Maybe ~crowdsourcing~ will actually make facial recognition work.
I hope it does so we can all get on to working on important things like flying cars and moving sidewalks.