Compete the company I co-founded with Reed Cundiff was acquired today by Taylor Nelson Softres [LON:TNS].
Reed and I started Compete in the post-apocalyptic, post-bubble fall of 2000. It was a very strange time to start a company and an even stranger time to try and raise venture capital. Reed and I were lucky in finding an investor that was ready to stand with us during the darkest of days.
That investor was Ted Dintersmith of Charles River Ventures. One of my best experiences during my time at Compete was working with Ted. There's nothing like working with an investor during the worst of times (2000 through 2004) to really get to know them. I learned a lot during those dark days, most of all who I could really count on. I'm happy to call Ted a friend today and when Scott and I started Lookery Ted was there again as an advisor, a friend and as our first investor.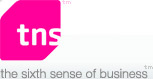 The incredible team we put together at Compete is my proudest professional accomplishment. Like Andy said building the best team is the most important factor in building a successful company. Thanks to all of you Compete-ers for building Compete into the leader it is today.
Today Taylor Nelson Softres (TNS) announced the acquisition of Compete. TNS is a $2 billion world leader in market information and insight, headquartered in London. Together Compete and TNS are creating the world's first and largest fully global consumer clickstream panel. Marketers will be able to turn to a single company for comprehensive insights into consumers – online and offline, behavior and attitudes around the world.
I can't wait to see what the Compete team will be able to do with the global resources of TNS. HOORAY!
Update: Official news of the acquistion on the Compete Blog.